American Settlement was created in 1923 as a charter member of the Community Chest by the consolidation of two older agencies: Foreign House (established by the Immigrants' Aid Association) and Presbyterian (Cosmopolitan) Chapel, which had worked mainly with Bulgarians and Romanians. Americanization, the instruction of foreign-born residents in English and United States history, government, and culture, was its primary purpose. Mary Rigg, a social worker whose thesis topic had been the immigrants in Indianapolis, became director in 1924 and stayed until 1961.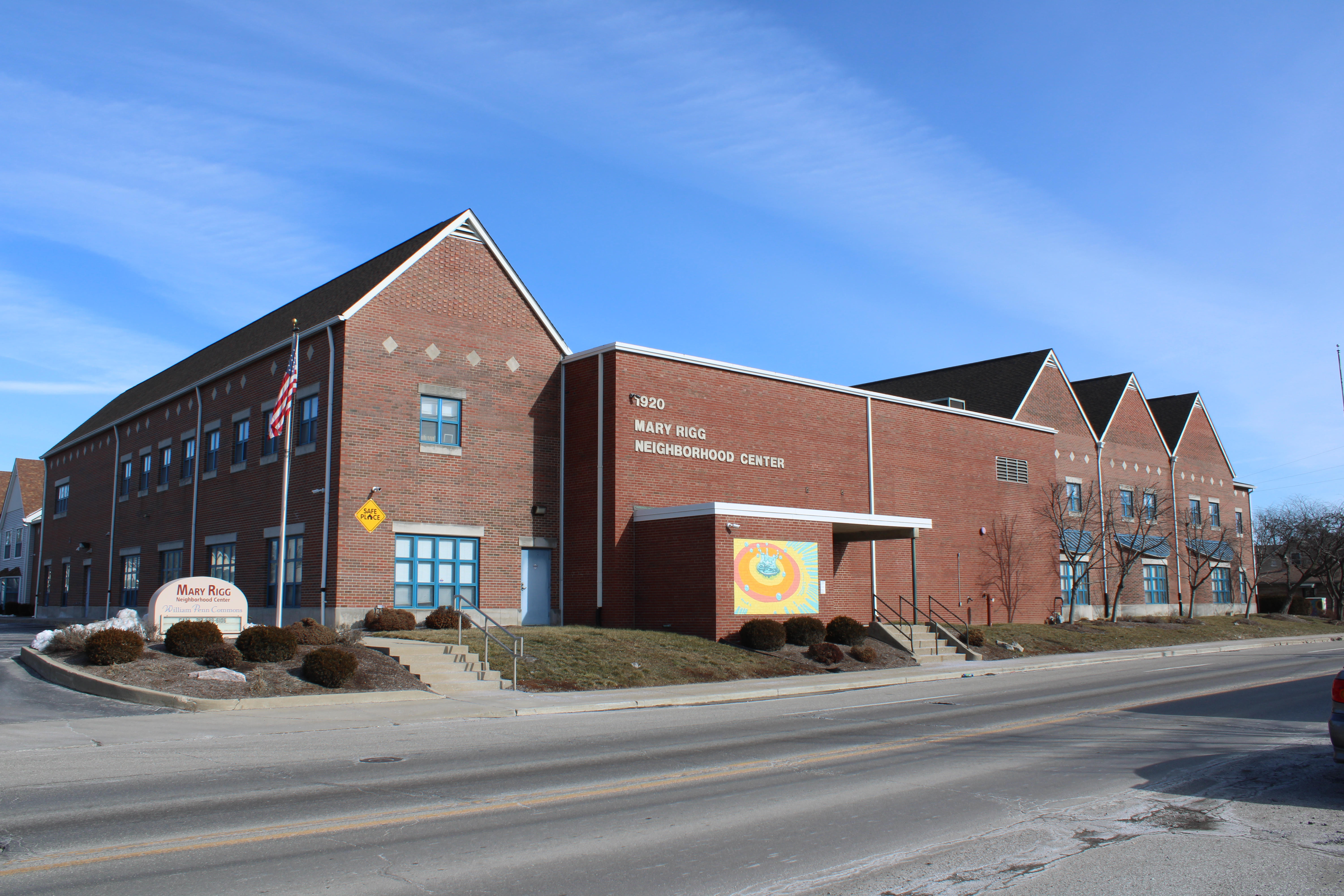 Credit: Jenna Auber
In the 1920s, the settlement employed trained social workers and offered classes in citizenship and English, a supervised playground, and numerous clubs and activities for children. Attendance in one week was said to be 5,785. A day nursery served working mothers, and a public health clinic offered health education and prevention of disease.
Because Mary Rigg was sympathetic to immigrants and knowledgeable about foreign cultures, the settlement helped the immigrants preserve some aspects of their culture while they also assimilated. Five nationality groups met there. In 1939, because of declining numbers of immigrants, the settlement was relocated at 1905 West Morris Street after intensive study as to where need was greatest. It was then renamed the Southwest Social Center and worked mainly with native-born clients.
In 1957, a donation of $12,000 from the Rotary Club provided the center with new buildings at 1917 West Morris Street. The agency was renamed the Mary Rigg Neighborhood Center shortly after the center director's death in 1971.
In 1998, the center opened new facilities at 1920 West Morris Street. The Mary Rigg Neighborhood Center has received national recognition for the services it provides to the southwest Indianapolis community. Its services have included computer and career training.
It partners with a Head Start preschool, and affordable apartments for senior citizens adjoin the property. In 2000, the center collaborated with 50 other community partners to reopen George Washington Community High School at 2215 West Washington Street.
Revised March 2021
Help improve this entry
Contribute information, offer corrections, suggest images.
You can also recommend new entries related to this topic.