The first Hoosier Salon was held in the galleries of Chicago's Marshall Field & Co. on March 9-19, 1925. Organized by the Daughters of Indiana, a group of women living in Chicago, the juried exhibition was designed to foster interest in the artists of Indiana. Encouraged by their success, the women organized the Hoosier Salon Patrons Association in 1926 and made plans to continue the show on an annual basis. The association established its headquarters and a gallery featuring the work of Indiana artists in downtown Chicago in 1928.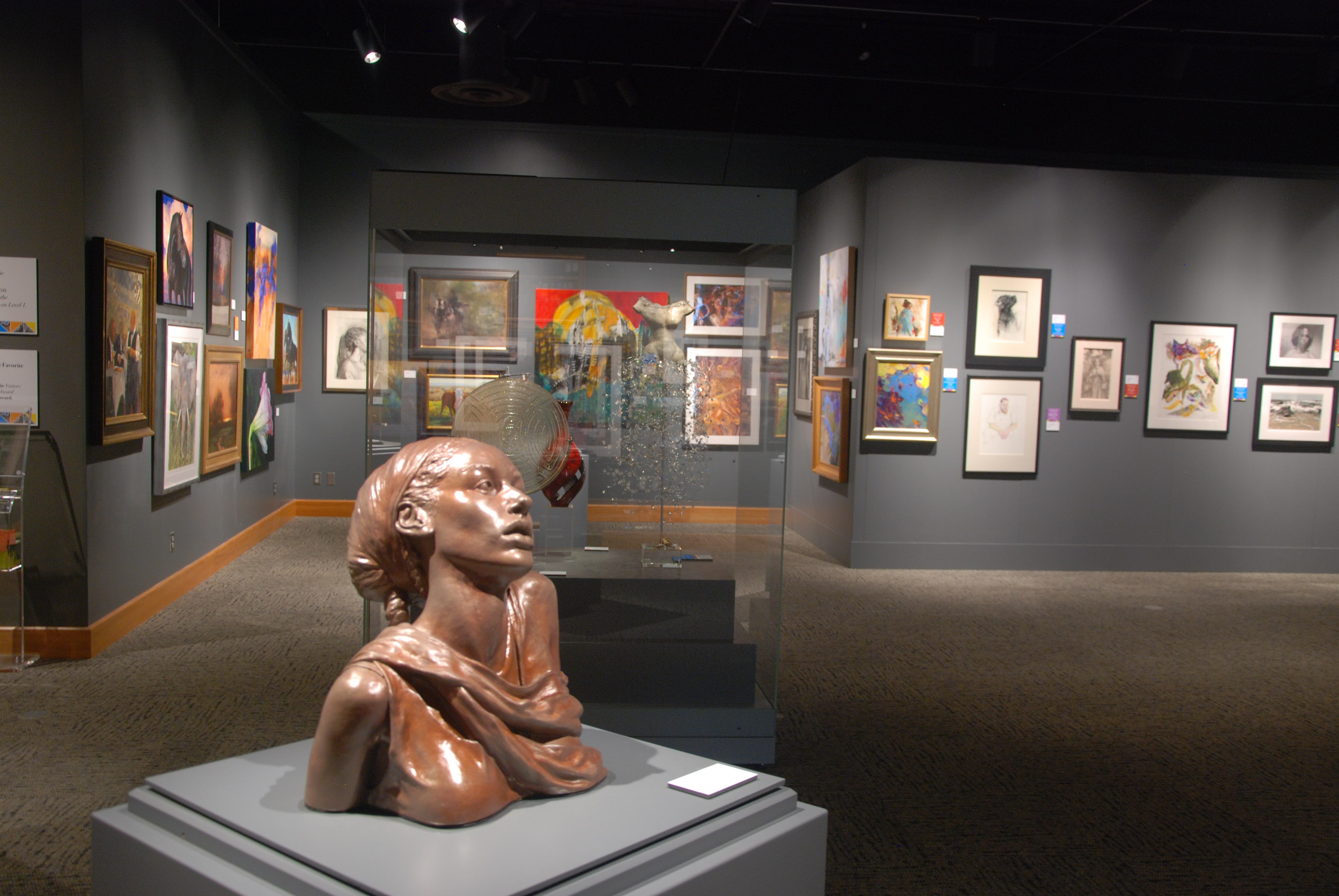 Credit: Hoosier Salon, Indiana State Museum
After the 1941 show, the association relocated its operations to Indianapolis. From 1942 to 1977, the Hoosier Salon was held at the William H. Block Co; from 1978 to 1989, at L. S. Ayres And Company; and most recently, at the Indiana State Museum. In celebration of its 25th anniversary, the 1949 Hoosier Salon was mounted in the Freer Gallery of Art of the Smithsonian Institution in Washington, D.C., as well as in Indianapolis.
Individual patrons and a variety of organizations have supported the Hoosier Salon by providing cash awards and purchase prizes. The Woman's Department Club of Indianapolis, the Indiana Federation of Clubs, Kappa Kappa Kappa sorority, and Psi Iota Xi sorority were among the first groups to furnish the association with both leadership and funding. The generous awards make the show one of the richest in the country.
Characterized as an exhibition favoring traditional entries—that is, those treated in a representational fashion—the Hoosier Salon has offered a forum for some 2,500 Indiana artists. Notable artists to exhibit at the Salon include Jacob Cox and Daniel Garber, four of the Hoosier Group painters (J. Ottis Adams, William Forsyth, Otto Stark, T. C. Steele), and many painters of Brown County landscapes. Prominent contemporary artists whose works have graced the Salon include Rosemary Browne Beck, Harry A. Davis, Floyd D. Hopper, Wilbur Meese, Nancy Noël, K. P. Singh, and Elmer Taflinger.
Revised February 2021
Help improve this entry
Contribute information, offer corrections, suggest images.
You can also recommend new entries related to this topic.