Bounded by Minnesota Street, I-70, Sam Jones Expressway, and Lynhurst Drive, Drexel Gardens dates to 1923 when the American Town Lot Company subdivided this area into 1,254 lots. Created for industrial workers under the auspices of segregation, the neighborhood has evolved since then into a more racially integrated community after falling on hard times. Upon its creation, the American Town Lot Company's secretary-treasurer, Lafayette Perkins, promoted Drexel Gardens as offering "two or three big beautiful lots for the price of one." Timed payments of $1 down and $1 a week for lots ranging from $149 to $300 made them affordable to the working-class family. By September 1923, the subdivision was almost sold out.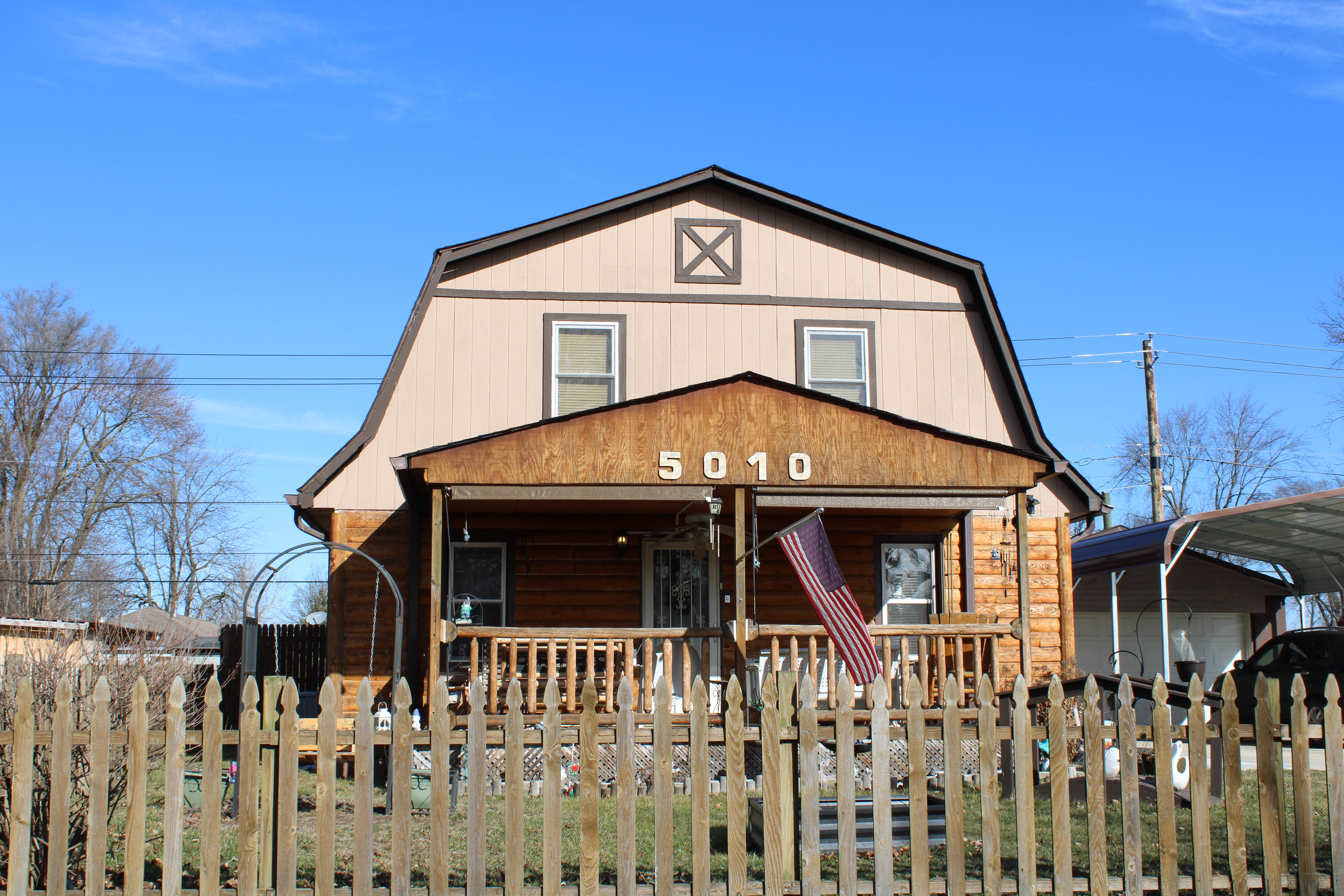 Credit: Jenna Auber
With 200 lots remaining, the real estate company offered free bus excursions to Drexel Gardens and a $25 coupon toward the purchase of a lot, sold "to White People only." The once small rural community consisted of homes with separate adjacent lots for a garden, thus the inspiration for the community's name, Drexel Gardens.
In an appeal to workers in Indianapolis' westside manufactories, the advertisement mentioned that Drexel Gardens was only six minutes from the Belmont Avenue area, close to Federal Foundry, Link Belt Company, and Nordyke And Marmon. Most of the homes already constructed in the subdivision are in the small craftsman bungalow style. Hemmed in by Stout Field on the east and the Indianapolis International Airport on the west, Drexel Gardens remained a predominantly white, working-class suburb through the 20th century. The neighborhood accommodated a diversity of Christian faiths, anchored by institutions like Drexel Gardens Apostolic Tabernacle and Drexel Gardens Christian Church. Architecturally, many of the craftsman-style homes remained, although most had acquired aluminum siding or imitation stone facades. 
Nearly all the large lots have been subdivided as in-fill homes were added in the 1940s, 1950s, and 1960s. The construction of Interstate 70 to the southwest of Indianapolis in the late 1960s and early 1970s replaced Denison Avenue as the neighborhood's eastern border.
Revised March 2021
Is this your community?
Do you have photos or stories?
Contribute to this page by emailing us your suggestions.