Big Brothers Big Sisters of Central Indiana, also known as BBBSCI, is a not-for-profit human service agency formed in 2002 following a merger of Big Brothers of Greater Indianapolis and Big Sisters of Central Indiana. Its mission is to create and support one-to-one mentoring relationships that ignite the power and promise of youth. BBBSCI is one of 250 affiliate agencies of Big Brothers Big Sisters of America.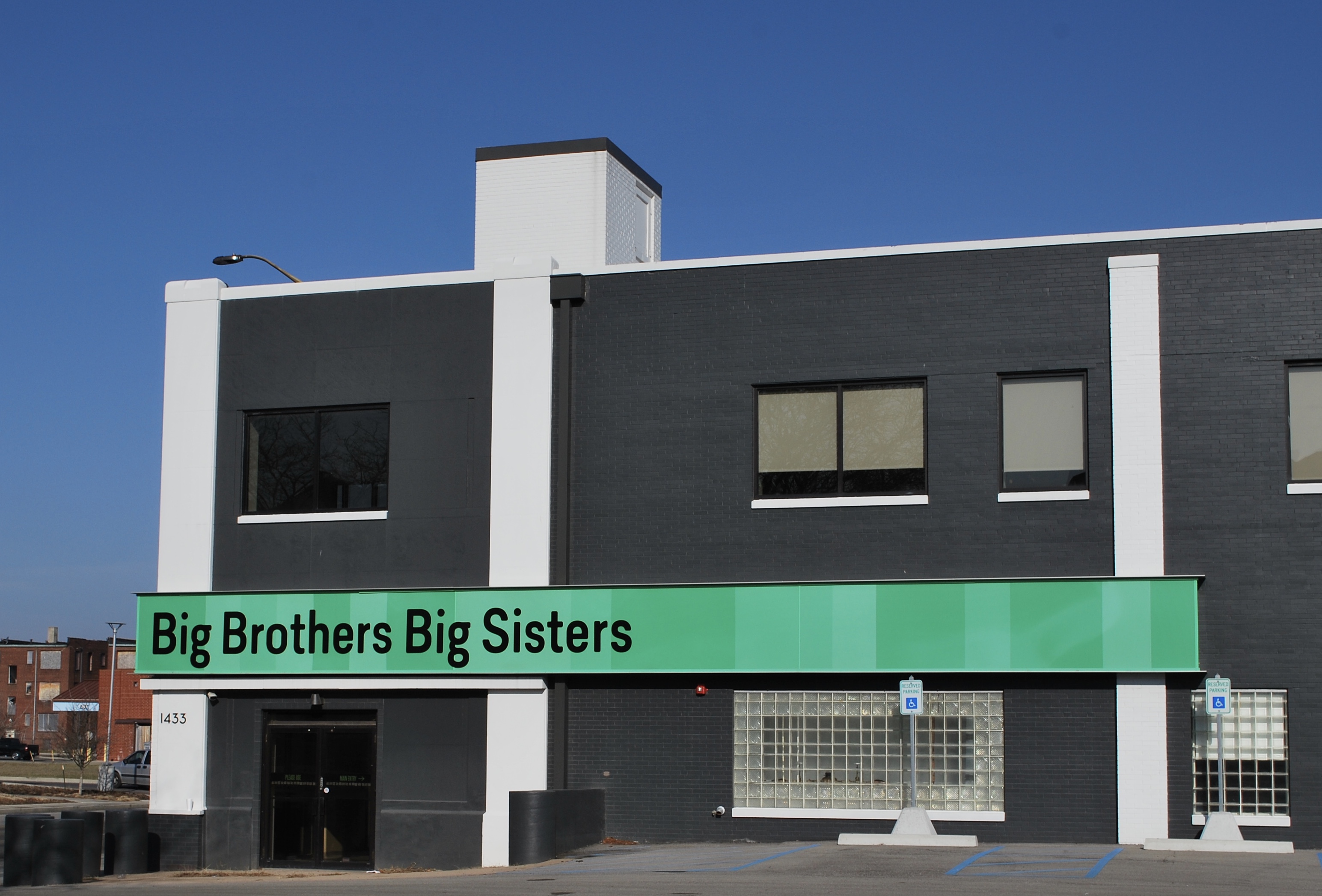 Credit: Kara Chinn
Before the merger, each organization shared a mutual mission while remaining distinct entities. Big Brothers of Greater Indianapolis (BBGI) was organized in 1970 to foster the positive social development of boys ages 7-18 through one-to-one friendships with men who volunteer to be Big Brothers. By 1992 BBGI served 767 pairs of youth and mentors, putting it at the top of 500 federated agencies affiliated with Big Brothers Big Sisters of America, a national organization created in 1977.
Big Sisters of Greater Indianapolis organized after a case study the Youth Service Bureau conducted in 1971 determined a need to provide at-risk girls with individual support and attention from caring adult volunteers. The agency was incorporated in 1974 with initial funding from a federal Law Enforcement Assistance Act grant and the Junior League. In 1975 it became a member of Big Sisters International, though it retained its discrete identity after the national level merger that created the Big Brothers-Big Sisters of America. In 1987 the organization became Big Sisters of Central Indiana.
BBBSCI serves youth, ages 8 to 18, who reside in Hamilton, Johnson, or Marion County and are impacted by significant risk factors such as delinquency, school failure, teen pregnancy, and mental health problems. BBBSCI purposefully partners with parents/caregivers, individuals, and organizations to identify eligible youth. BBBSCI then recruits, fully screens, interviews, trains, and prepares volunteer mentors, called "Bigs," to assist one child, their "Little," to achieve and surpass individual goals. Bigs and Littles meet face-to-face for a minimum of four hours per month over at least 1 year and for as many as 10 years. The program is free to youth, and matches are encouraged to engage in low or no-cost activities.
As of 2020, the BBBSCI program served over 1,300 youth annually, and the staff consisted of approximately 35 employees augmented by over 1,300 volunteer mentors who were involved in direct service to clients. BBBSCI's fiscal year runs from July 1 through June 30, and the annual budget during the 2018-2019 fiscal year was approximately $2.5 million. Revenue came from special events, United Way, individual contributions, foundations, corporate contributions, government grants, and other sources.
Revised February 2021
Help improve this entry
Contribute information, offer corrections, suggest images.
You can also recommend new entries related to this topic.