Established in 1914, the Jewish Community Center (JCC) was originally part of the Jewish Federation and housed in the Federation's Communal Building at 17 West Morris Street. In 1926, the Jewish Community Center Association became autonomous from (though still affiliated with) the Federation and moved to the Kirshbaum Center (named through a bequest by Raphael Kirshbaum) at 2314 North Meridian Street.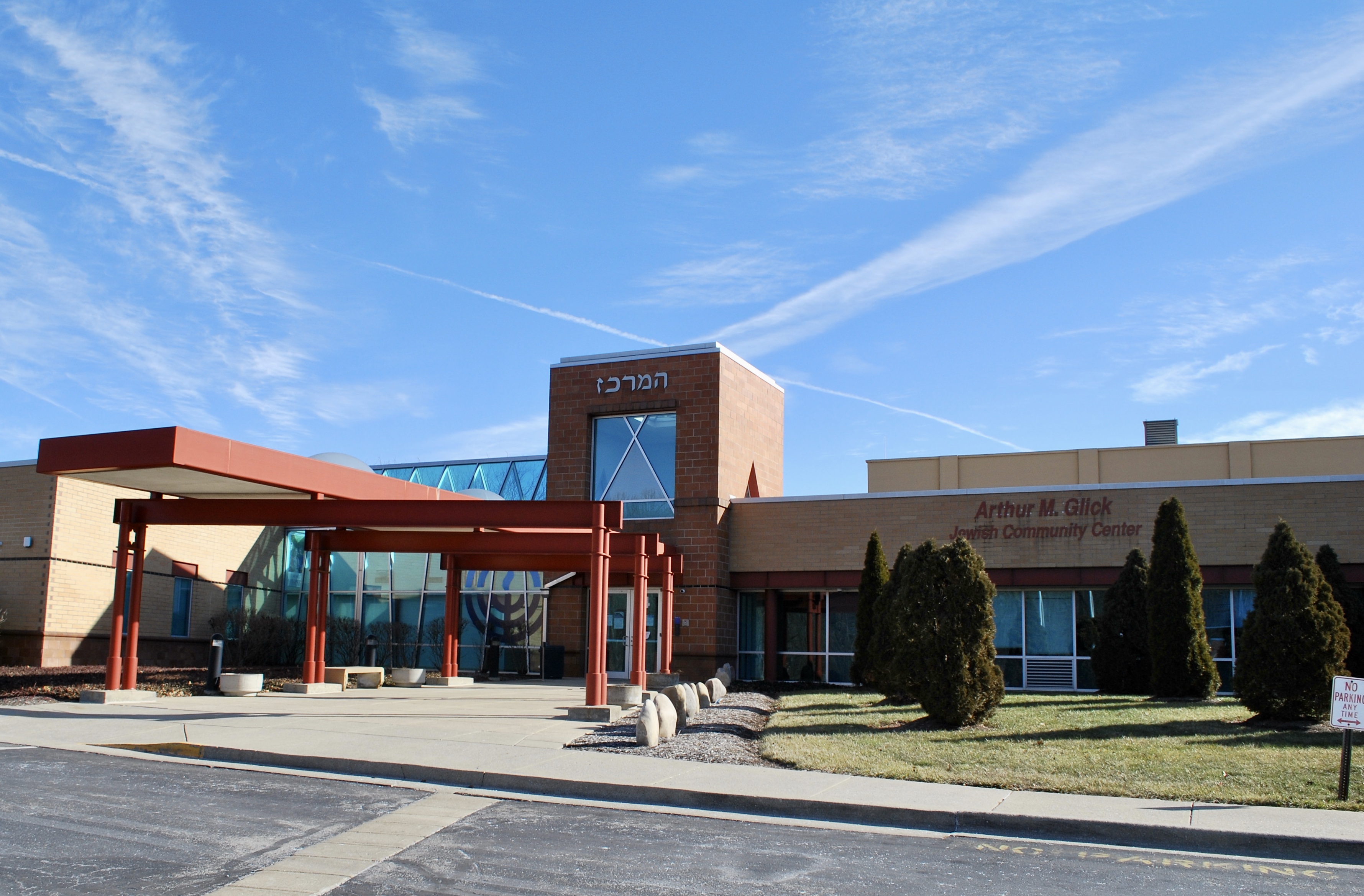 Credit: Kara Chinn
As Indianapolis's Jewish community migrated north, so did its institutions. In 1953, the Jewish Federation purchased 40 acres of land near Spring Mill Road to create a Jewish community campus, including a new Jewish Community Center. The outdoor pool opened first in July 1956, construction on the rest of the building began in November of that year, and the new JCC officially opened to the public at its current location of 6701 Hoover Road, in February 1958.
The JCC was renovated in 1975, and a $15 million expansion in 1997 increased the facility's size to 160,000 square feet. As part of his contribution, Indianapolis builder and philanthropist Eugene B. Glick asked that the JCC be named after his late brother Arthur. In 2003, the $4.5 million Sid and Lois Eskenazi Aquatic Complex, featuring a 70,000-square-foot water park, opened.
Through preschool, afterschool, fitness, and arts programming, the Jewish Community Center (JCC) of Indianapolis provides inclusive experiences that lead to personal growth and community building, all guided by Jewish values and traditions.
Signature events include Earth Day at the J, where dozens of partner organizations and vendors educate the community on green living through earth-friendly demonstrations and hands-on activities (usually at the end of April), and the Ann Katz Festival of Books & Arts, a three-week festival featuring local and nationally known authors, films, performing artists and fine artists (usually in October and November). The JCC also operates a pre-K early childhood education program, afterschool care, a summer day camp, a fitness center, and an indoor natatorium and therapy pool. The campus includes gymnasiums, ball fields, tennis center, dance studio, auditorium, gallery space, community garden, and Holocaust memorial garden. The JCC also hosts the J Café, the only kosher restaurant in Indianapolis.
In 2020, the organization had a $9 million budget. JCC's 250-plus full-time, part-time and seasonal staff served a community of 12,000 members, Jewish and non-Jewish, along with thousands of non-member guests. It remains a beneficiary agency of the Jewish Federation Of Greater Indianapolis and the United Way of Central Indiana. It is an affiliate member of the JCC Association of North America.
Revised March 2021
Help improve this entry
Contribute information, offer corrections, suggest images.
You can also recommend new entries related to this topic.