The Indiana Interchurch Center represents a community of nonprofit organizations working to develop strategies and implement plans to solve the most urgent challenges faced at home and abroad. The center provides a space for learning, conversing, service, and advocacy. It began as a joint home for the Church Federation of Greater Indianapolis and the Indiana Council of Churches in 1960, at 1622 North Meridian Street in Indianapolis. The idea for a more comprehensive church center was launched in 1963 with plans to erect a formal center on land obtained from the Christian Theological Seminary at 42nd Street and Michigan Road.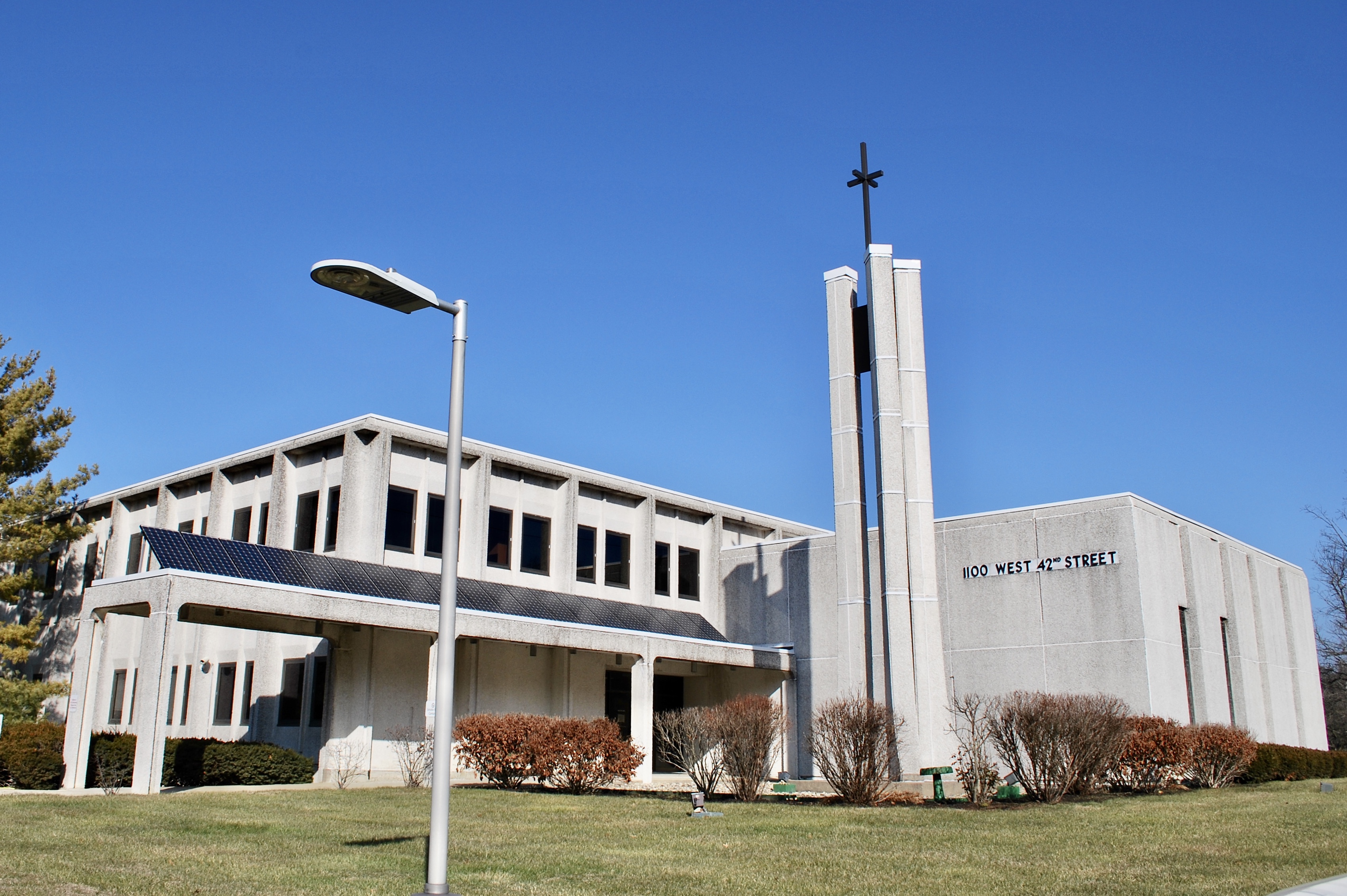 Credit: Kara Chinn
Ground was broken for the Interchurch Center building in July 1966. The official opening of the Indiana Interchurch Center was July 5, 1967, with eight tenants: The Church Federation of Greater Indianapolis, Indiana Council of Churches; The Catholic Diocese of Indianapolis; The United Church of Christ; The Methodist Church, Indiana; The Christian Church (Disciples of Christ), The United Presbyterian Church, Synod of Lincoln Trails (Presbyterian Church USA in Indiana and Illinois); and The Episcopal Church, Indianapolis Diocese.
Over time, many nonprofits, secular, and faith-based organizations have moved into the Center. All are driven by values of social justice and dignity. They aim at protecting the vulnerable, preventing environmental degradation, helping refugees in Indiana and around the world, promoting human and civil rights, and fostering interfaith dialogue and cooperation.
The Indiana Interchurch Community maintains a diverse membership that includes the administrative headquarters of several denominations. Members include the United Church Of Christ, Indiana-Kentucky Conference; the Christian Church In Indiana (Disciples Of Christ); the Synod of Lincoln Trails, the Whitewater Valley Presbytery; and the American Baptist Churches of Greater Indianapolis. Other religious groups call the Center home. The St. Mary of Magdala Catholic Community is one of the few Catholic churches in the world that celebrates mass with a woman-priest.
Revised March 2021
Help improve this entry
Contribute information, offer corrections, suggest images.
You can also recommend new entries related to this topic.